Day 25 — What Do You Want to Get from your Favourite Online Beauty Shop?

Wow so hopefully you guys are still with me... I have almost finished this!! Anyway I guess I would have to say this would be from Sephora because we don't have a sephora here in my town. So here two things I would get if I could from Sephora: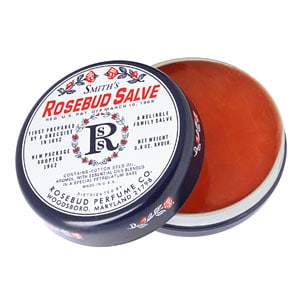 Rosebud Salve: I love, love, love this salve!! I used to have some but used it all up and I can't find them anywhere here!
Coach Poppy Perfume: I smelt this in a magazine and loved it! But they don't have it at my ulta!